New Installation & Replacement
Northland Septic has installed hundreds of commercial and residential systems over the past two decades, and we'd love to add you to that growing number!
Whether it's your year-round home or your lakeside cabin (or perhaps both!), we pride ourselves on building you exactly what you need.
Businesses too, of all industries, big and small, have presented us with their unique requisites over the years, and we have always risen to the occasion.
We have extensive experience with all styles and sizes of tanks and treatment systems, ranging from a standard pressure mound or pressure bed, to trenches, to technologically advanced pre-treatment. Our trained professionals will come to your location and, using the latest in advanced surveying equipment, design the perfect system to fit you and your family's needs.
The tanks and other materials we install all meet our own high standards, so that you can trust the continued performance of your new system. If you're adding on to your home, cabin, or business, odds are that your septic system may be in need of expansion as well. Whether you have an old cesspool in need of filling or a cracked tank, Northland will remove your existing system as needed and replace it with a modern, fully functional model optimal for you and your family. We can even add on to existing systems that are still operating, expanding both volume and treatment options.
Is your commercial septic system in need of repair?
You may not need to replace the entire system. Sometimes a specific component of your system may need attention.
Riser, lids, baffles, sagged or broken lines, adding on, plugged laterals, cracked tank, control panels, filters, lift pumps, float controls, alarm systems, etc. We have locators, video equipment, a mini excavator, confined space equipment and the experience to get your commercial system up and running.
Northland Septic Maintenance has spent over two decades honing and expanding our skill-set in order to provide you, the customer, with the widest range of services in the onsite industry. 
We are licensed with the MPCA and hold the following license: Service Provider, Maintainer, Installer, Designer, Inspector, Type IV Biosolids, Class D Wastewater, Advanced Designer, Advanced Inspector.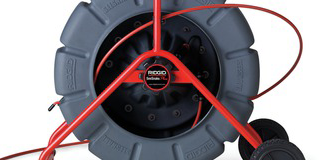 We have the tech and the know-how to tackle your tough sewer and drain line cleaning. We won't stop until everything flows.
We've been building and fixing systems for decades, and we're very good at it. Mini and full-size excavation, home and commercial; we've got you covered.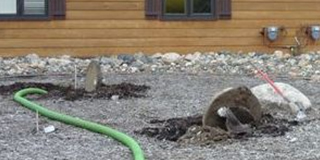 Tanks and cesspools, concrete or plastic, big or small, we're prepared to get your job done.