The crew at Northland is ready to work for you!
From a ten-gallon portable restroom to a 2,000,000-gallon commercial pond, we are prepared to complete your job. Residential tanks, pretreatment systems, cluster systems, municipal projects and advanced treatment system. We have the experience and training to meet your needs.
We know that commercial customers depend on great service to keep their businesses running smoothly. Our experience providing service on larger systems guarantees you peace of mind. Restaurants, resorts, campgrounds, construction projects, wastewater ponds, cluster systems, municipal systems and industrial tanks are all examples of commercial pumping. Our fleet of large capacity trucks are ready to get your commercial pumping job done.
Is your septic pumping system in need of repair?
You may not need to replace the entire system. Sometimes a specific component of your system may need attention.
Riser, lids, baffles, sagged or broken lines, adding on, plugged laterals, cracked tank, control panels, filters, lift pumps, float controls, alarm systems, etc. We have locators, video equipment, a mini excavator, confined space equipment and the experience to get your system up and running.
Northland Septic Maintenance has spent over two decades honing and expanding our skill-set in order to provide you, the customer, with the widest range of services in the onsite industry. 
We are licensed with the MPCA and hold the following license: Service Provider, Maintainer, Installer, Designer, Inspector, Type IV Biosolids, Class D Wastewater, Advanced Designer, Advanced Inspector.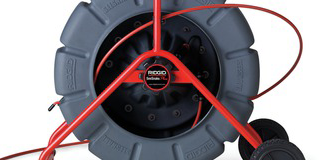 We have the tech and the know-how to tackle your tough sewer and drain line cleaning. We won't stop until everything flows.
We've been building and fixing systems for decades, and we're very good at it. Mini and full-size excavation, home and commercial; we've got you covered.
Northland is ready to provide you with clean portable restrooms to meet your needs. Job site, weddings, family reunions, campsites, resorts or special event portable toilet rentals are available.