What a video of Terralift Solutions in Action!
Conventional septic systems have a finite life span. Typically, a system needs either replacement or rehabilitation after use anywhere between 7-25 years. Obviously this is a wide margin, with the amount of use and proper maintenance being key factors. For instance, the system in a part-time home or a summer cabin will last considerably longer than full-time home populated by a family of six. Still, proper care and general maintenance can only take you so far, which brings us to terralift.
Terralift is a breakthrough technology that provides soil restoration for your drain field. This treatment rejuvenates exhausted leach fields quickly without costly excavation and replacement.
Terralift works by penetrating and fracturing the soil, forcing air down into the saturated ground, and creating an aerobic condition, essentially allowing the overworked earth to breathe a little bit. The treatment can be done in a single day and immediately relieves your system and reestablished percolation, no excavation required.
We are the professionals you can trust!
We had a really big crowd in on Friday – would have been in big trouble if you hadn't fixed it!
Extremely professional crew. Northland Septic helped get our septic system back up and running quickly.
I put in a call to Northland and they helped unclog our drain before we had company over. Quality service!
Northland Septic Maintenance has spent over two decades honing and expanding our skill-set in order to provide you, the customer, with the widest range of services in the onsite industry. 
We are licensed with the MPCA and hold the following license: Service Provider, Maintainer, Installer, Designer, Inspector, Type IV Biosolids, Class D Wastewater, Advanced Designer, Advanced Inspector.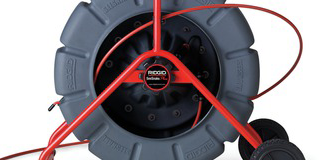 We have the tech and the know-how to tackle your tough sewer and drain line cleaning. We won't stop until everything flows.




Northland is ready to provide you with clean portable restrooms to meet your needs. Job site, weddings, family reunions, campsites, resorts or special event portable toilet rentals are available.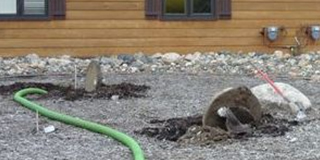 Tanks and cesspools, concrete or plastic, big or small, we're prepared to get your job done.