When it comes to septic systems, we do it all!
Pumping your septic system is actually more involved than most people realize. In Minnesota, the rapid changes of weather (often times in extremes) can cause complications in otherwise healthy systems. Having your tank pumped provides an opportunity to perform a quick check up on your system in general. Our residential pumping service provides septic cleaning and inspection of your tanks.
We access your tank through the manhole cover, measure the solids accumulation, and then pump the tank, backflushing or power agitating the tank to remove all the solids. It's also important to verify baffle placement and inspect the tank walls/floor for root intrusion, cracking, or erosion.
Think of your septic system as actually a miniature waste-water treatment plant. Like any treatment plant, some repair and general care are required, but with regular maintenance, your system will serve you for many years.
Northland Septic also specializes in installing Drain Fields and Mound Systems.
We had a really big crowd in on Friday – would have been in big trouble if you hadn't fixed it!
Extremely professional crew. Northland Septic helped get our septic system back up and running quickly.
I put in a call to Northland and they helped unclog our drain before we had company over. Quality service!
Check out the other services we offer
Northland Septic Maintenance has spent over two decades honing and expanding our skill-set in order to provide you, the customer, with the widest range of services in the onsite industry. 
We are licensed with the MPCA and hold the following license: Service Provider, Maintainer, Installer, Designer, Inspector, Type IV Biosolids, Class D Wastewater, Advanced Designer, Advanced Inspector.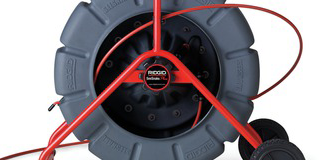 We have the tech and the know-how to tackle your tough sewer and drain line cleaning. We won't stop until everything flows.
We've been building and fixing systems for decades, and we're very good at it. Mini and full-size excavation, home and commercial; we've got you covered.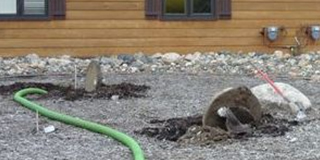 Tanks and cesspools, concrete or plastic, big or small, we're prepared to get your job done.